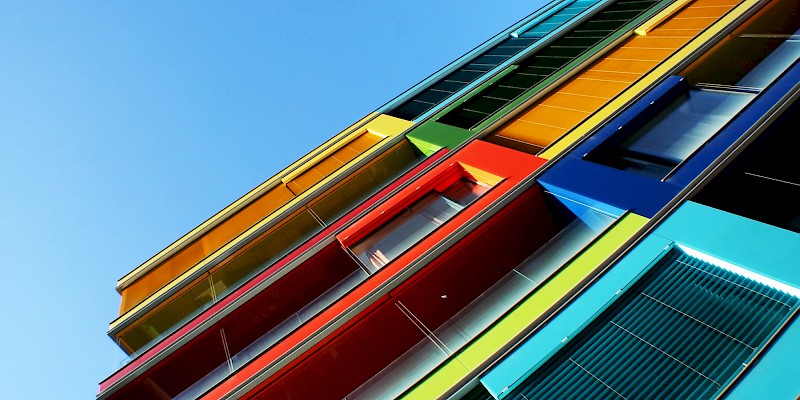 You'll usually need a deposit of at least 5% of a property's value to get a mortgage. A mortgage lender would then lend you the remaining 95% of the property's value. So, if you wanted to buy a £150,000 property, you would need to save up at least £7,500 and borrow £142,500.
However, many first-time buyers put down more than 5% (see below for why this is). According to Halifax, the average deposit put down by those buying their first home in the first half of 2018 was 16%.
While 5% is the minimum you'll need, there are plenty of reasons to save more if you can:
Better mortgage deals – a larger deposit will also make you less risky for mortgage lenders and, as a result, they'll generally offer you lower interest rates. For instance, in late 2018, the average rate on a two-year 95% mortgage was 3.6%, whereas for 90% mortgages it was 2.79% - a difference of 0.81%. Having a 15% deposit, or even a 25% deposit, will get you even lower rates. Many people think having a higher salary will get them a lower interest rate on a mortgage, but in fact the only determinant of what interest rate you pay is the size of the deposit (in percent) that you put down.
Cheaper monthly repayments – it might sound obvious, but the bigger your mortgage deposit, the smaller your loan will be. The smaller your loan is, the cheaper your monthly repayments will be.
Improved chance of being accepted – all lenders conduct affordability checks to work out whether you can afford the mortgage repayments, based on your income and outgoings. If you only put down a small deposit it's more likely you will fail these checks because you'll need to spend more on your mortgage each month.What's more, lenders only tend to offer a loan of four times your annual salary for a mortgage, so if your salary is relatively low and you can't borrow enough, you may need a larger deposit just to make up the value of the property.
Less risky – if you own more of your home outright you are less likely to fall into 'negative equity', where you owe more on your mortgage than your property is worth. Being in negative equity can make moving house or switching mortgage very difficult.
More likely to be accepted even if your credit record isn't perfect. Lenders only offer 5% deposit mortgages to people with pretty clean credit ratings. If you have missed the odd payment on a credit card, or worse, you may need a 10% (or perhaps as high as 25%) deposit to convince a mortgage lender to get involved.
Ways to help save a mortgage deposit include the following:
Buy a house with your friends - it's not without its risks, but works brilliantly for some
Help to Buy equity loan - you put in a deposit of 5%, the government lends you up to 20% in England and Wales (or 40% in London, 15% in Scotland), and you get a mortgage to cover the rest
Shared ownership - you buy a share of the property (25%-75%) and pay rent on the rest (though there are significant pitfalls to shared ownership)
Help to Buy Isa - a savings account offering a 25% bonus from the government when you buy your first home
Get help from your parents or family members
Lifetime Isa - another account offering a 25% government bonus, although with this one you need to be aged under 40 and can't access your savings or the bonus until you've had the account for at least a year
100% mortgages. Currently the only mortgage that offers "zero deposit" is one where you have a guarantor willing to offer up their home, or their savings, as security on your mortgage. This is risky for your guarantor and is suitable only in certain circumstances.
If you want advice on the mortgage application process just get in touch for a free assessment of your situation.