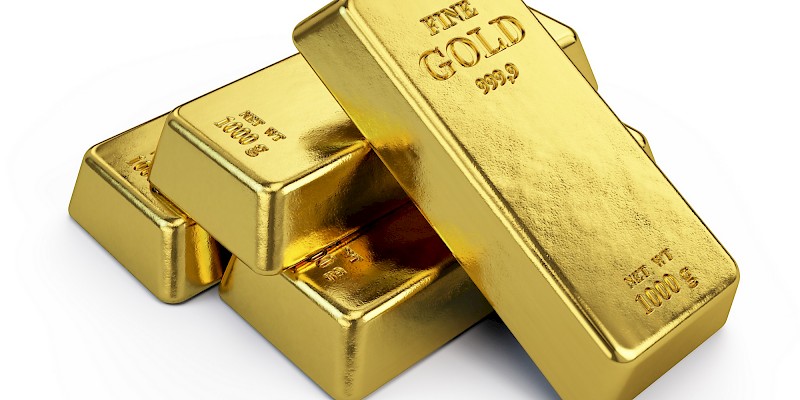 The Royal mint are now offering people with a self-invested personal pension (SIPP) the opportunity to buy gold bars weighing 100g or 1kg, and hold them in their pension fund. The actual gold will be held in a secure government vault in Wales, and the Mint will charge 1% of the value of the gold each year for the service.
The cost of gold is around £27,000 per kg in the open market, although the price that the Mint will charge hasn't been announced. It is likely to be well above the market price though, at least for the smaller bar.
In general we wouldn't recommend holding gold as an investment. The price is hugely volatile, and unlike shares or bonds the price isn't linked to anything "real" like a company's earnings. This means that you are really just betting that people will want to hold more gold in future, which they may or may not do. If you do want gold, limit it to a small percentage of your overall pension fund.
The annual charge of 1% isn't ridiculous, but is higher than the charge for holding pure gold in other forms. For example, if you really want gold in your pension there are exchange traded funds (ETFs) where the unit price is linked to the gold price, and the annual management charge is well under 1% for many of these.
Many people like to buy small gold bars and coins and keep them at home - this at least has the advantage of being able to touch the lovely stuff, although you wouldn't want to be burgled ....
Overall then, this isn't an investment we would recommend, but if you want advice on pensions or investments in general, just get in touch.
Useful links:
BBC article on Royal Mint offer