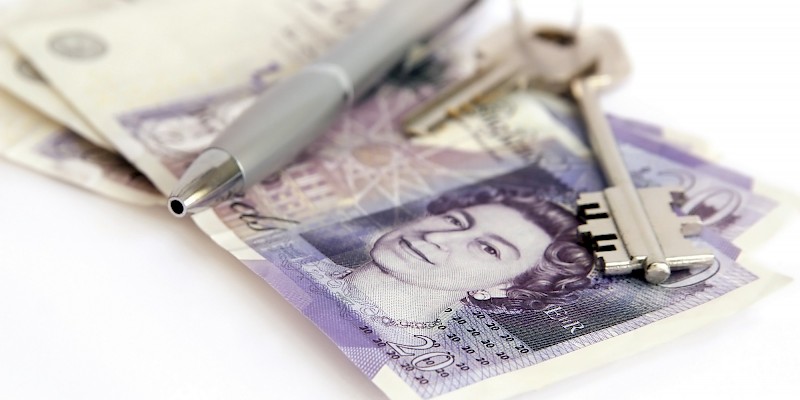 Most buyers of rental properties know that banks will only lend them 75% of the value of the property they want a mortgage on (or 75% of the price they pay, if that is lower). However, many don't realise that there is also another limit on how much a buy-to-let mortgage lender will offer, and that is the rental "stress test".
This stress test checks that the monthly rent you will receive on the property easily covers the mortgage interest payments, even if interest rates rise sharply. Most banks insist that the rent that you receive covers 125% of the mortgage interest assuming that the mortgage interest rate rises to, say, 5.5%.
This is despite the fact that you might only be paying an interest rate of 2.5% on your mortgage. The idea is that the stress test checks that you can meet the monthly mortgage payments at all stages of the economic cycle, not just when rates are low.
To make it simpler to understand, the effect of the "stress test" can be expressed in a single number. For example, if a bank uses 5.5% as its "stress test" interest rate, it will lend you around 175 times its estimate of the rent you will receive on the property. Another way of saying that is that to lend you £100,000 that bank would need to believe that the property would justify a rent of £100,000 / 75 = £571 per month.
If the bank uses 5%, that figure is 192, but if the bank uses 6% as the stress test interest rate the figure falls to only 160, meaning that this bank would require the monthly rent to be £625 to give you a mortgage of £100,000.
Currently these stress tests are getting tougher. Banks used to use a "worst case" interest rate of 5% when testing how much you could borrow. Now 5.5% is the norm, and several banks have moved to 6% or even 6.5%.
The result of stress test mortgage interest rates rising is fairly obvious. On re-mortgages it stops landlords releasing extra out of properties to fund further purchases by reducing the amount they can get. On purchases it stops landlords putting in smaller deposits.
Because rental yields (rent / purchase price) tend to be lower for more expensive homes, stress test interest rates are a big problem for buyers of properties costing £300k+. We regularly find that landlords can only borrow 50-60% of the value of a property, because the valuer sent round by the mortgage company puts a rental estimate figure down that is lower than the buyer believes is achievable.
There are banks that can help with this – some use "stress test" rates of only 3.99%, but they are few and far between. If you are caught in this situation, get in touch and we can usually find a lender with a more forgiving approach.
Links:
Our main buy to let mortgage advice page